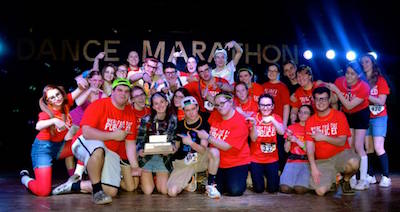 The Reich College of Education invites admitted students to Freshman Preview Day!
Saturday, March 25, 2017, 1:00-4:00pm
Come meet education students and faculty and learn why it's great to be a Mountaineer!
Spaces are limited!
Brief Agenda
12:00 -1:00pm Registration, Refreshments and Teacher Education Fair
Come meet faculty and staff from field experiences and student teaching, scholarships, housing, financial aid, The Honors College, student clubs and University programs. Talk to students in your prospective major.
1:00 -1:25pm Opening Session
Dr. Melba Spooner, Dean, Reich College of Education
Dr. Sheri Everts, Chancellor, Appalachian State University
Diana Beasley, Admissions Counselor/Teacher Education Recruitment
1:30-3:00pm Concurrent Sessions
Inspiring Future Educators (Students and Parents)
Your Child Is Admitted To College, Now What? Next Steps (Parents Only)
Why It's Great to be a Mountaineer (Students Only)
What Parents Want To Know about College Life at Appalachian (Parents Only)
What's Life Like on Campus? (Students Only)
3:15-3:45pm Meetings About Majors
Meet faculty and students to find out information about your prospective major as well as a question and answer session.
4:00-5:00pm Optional Campus and/or Residence Hall Tours
Parking
Parking is available at the Library Parking Deck on College St. just past the Reich College of Education, 151 College Street Boone, NC 28608.
Please do not park in the First Baptist Church Parking Lot at the corner of W. King St. and College St. or on Hamby Alley next to the College of Education at the Town of Boone parking meters. You will get ticketed or towed.
Agenda & Directions
Download the Freshman Preview Day 2017 Agenda and Driving Directions (PDF, 157 KB)