Stephanie began her journey in education at Guilford College in Greensboro, N.C. where she earned her undergraduate degree in art with a minor in education. While there, the core values of community, diversity, equality, excellence, integrity, and stewardship were instilled in her. She completed her internship at Doris Henderson Newcomers School where she worked with refugee children teaching English through artistic mediums. Her love of working with students continued after moving to Boone in 2012, she proceeded to teach online ESL courses overseas and enrolled in Appalachian's Higher Education program with a concentration in Community College and University Leadership.
Stephanie enjoys spending time with her two children, Justin and Isabella. Her favorite past times are hanging out with her three dogs, riding her horse Bucky, and hiking in the beautiful N.C. mountains with her husband, Jeff.
"The function of education is to teach one to think intensively and to think critically. Intelligence plus character - that is the goal of true education." -Martin Luther King, Jr.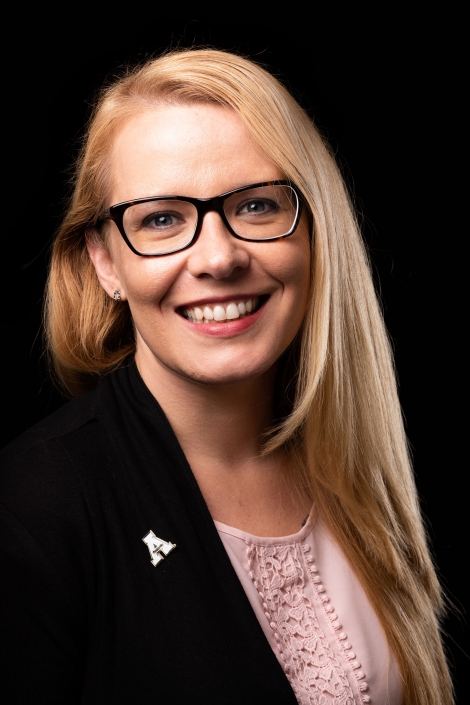 Title:

Scholarship Coordinator and Accelerated Admissions Recruiter
Department:

Dean's Office

Email address: Email me

Phone: (828) 262-8554