Hometown
Winston-Salem, North Carolina
What or who made you want to become a teacher?
My mom has always been my inspiration for becoming a teacher. She is an amazing educator, and I continue to look up to her every day. I grew up watching her make a difference in her students' lives, and this passion was definitely passed down to me.
Why Appalachian?
Appalachian is first for teaching! I couldn't think of a better school to attend. Along with that, the community here at App is always welcoming. I knew App was my home after my first tour.
Why did you want to become an Education Peer Ambassador?
I want to help future educators continue to realize what an amazing profession they are getting into. Every student needs to feel secure in their choice and supported by their peers in the Reich College of Education, and being an EPA is a great way to show my support and passion.
What tips or advice do you have for incoming freshmen and/or transfer students about majoring in education?
Don't let anyone tell you that you shouldn't follow your passions of being an educator. Follow your heart and be true to yourself! Get involved, get involved, get involved. Your time here at Appalachian becomes so much more fun when you have a support system along the way.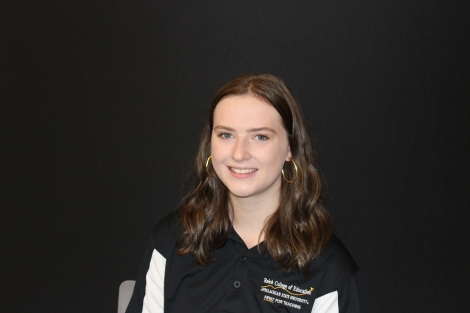 Title:

Elementary Education

Email address: Email me