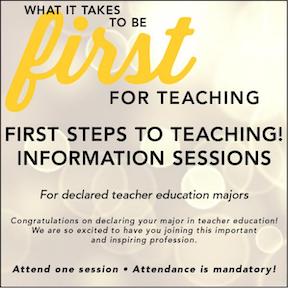 Congratulations on declaring your major in teacher education! We are so excited to have you joining this important and inspiring profession. The Reich College of Education requires that you participate in a First Steps to Teaching event before admittance into the Teacher Education Program. Only declared majors should attend.
First Steps to Teaching Sessions
These sessions are invitation-only. You will receive an email with registration information if you are eligible to attend a First Steps To Teaching Session.