The James Center Academic Advising Team
Revised Application Prerequisites
(Summer 2020 & 2020-2021 Academic Year Only)
In order to apply to Teacher Education, candidates must meet ALL prerequisites listed below:
Cumulative GPA of 2.5 or higher
Students with GPAs between 2.5 - 2.7 must meet with their academic advisor to review their academic record to determine if GPA of 2.7 can be reached by Student Teaching.

A current Criminal Background Check (within 6 months of your application)

Minimum of 45 semester hours or more earned

A grade of C or better in RC 1000, FDN 2400, and CI 2300

No Grades of Incomplete

Minimum of 12 semester hours of courses completed at Appalachian

Meet Application to Teacher Education submission deadlines
August 1 - Deadline to submit a teacher education application for any Fall Course
January 1 - Deadline to submit a teacher education application for any Spring Course
An Application to Teacher Education must be completed prior to registration to Teacher Education coursework
---
James Center for Student Success and Advising Latest Updates
Updates reflect the latest university guidance
Spring 2021 Early Registration for continuing students will be held November 9 - November 20, 2020.
Registration Access Times for Spring 2021
Eligible undergraduate students may view their registration appointment time in AppalNET/Web Self-Service. Access to the registration system is based on your earned hours (institutional and transfer). The initial registration access time may be viewed on the "Check Your Registration Status" page.
Students can also use the EARLY ACCESS REGISTRATION TIMES website to identify their date and time to register.
Take Advantage of Career Development from your Career Coach
Career Development is ready to assist you with practically any career development interests you can imagine. Whether you are looking for a sample resume to get started on your materilas to apply for a schlarshi, or need information on interviewing and job seeking, the resources located on the Career Coaching webpage are an excellent place to start.
Did you complete your COVID-19 Daily Healthcheck?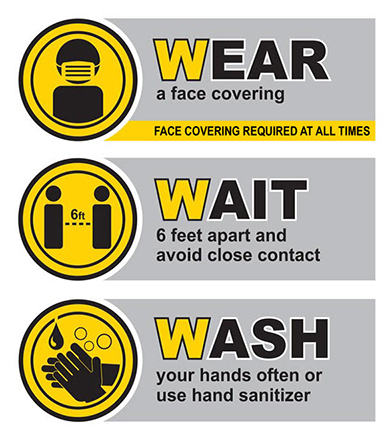 App State Coronavirus Information
Appalachian State University and the James Center for Student Success and Advising are closely monitoring the developing COVID-19 situation, which continues to evolve rapidly.
The James Center for Student Success and Advising will open virtually for academic advising beginning Academic Year 20-21.
This website is updated regularly. Please continue to visit for the most updated information.
Elementary Education: A – K

Special Education: All Majors

RCOE 121 – B

Phone: 828-262-2696

Elementary Education: L - V

Birth to Kindergarten: All Majors

RCOE 121 – D

Phone: 828-262-2685

*11/19: 9-12, 1:30-2, 3:30-4:30

Elementary Education: W - Z

Family/Child Studies: All Majors

Middle Grades: All Concentrations

RCOE 121 – A

Phone: 828-262-8914
Virtual Walk-In Links are accessible during the hours listed below.
Virtual Walk-in Advising Days and Times
August 20, 2020 to November 24, 2020

Thursdays 9:00 am to 12:00 pm, and 1:30 pm to 4:30 pm
Virtual Advising FAQs