About the Appalachian Educators Club
It is open to ALL education majors and anyone who is interested in supporting education!
Student Organization of the Year 2013-2014
Outstanding Educational Program Award 2016-2017
Log into appsync.appstate.edu with your Appstate login and request to join the Appalachian Educators page to learn more and stay up to date on club meetings and service opportunities!
Appalachian Educators Club meets every other Wednesday evening.

Follow AppEd on Facebook!

Follow AppEd on Instagram!
If you are interested in being a part of a committee, please contact the committee chairs. A brief description of each committee along with contact information can be found below.
Officers
President: Charlcy Carpenter
Vice President: Lauren Brackett
Secretary: Libby Rose
Treasurer: Anthony Wade
Committees
Homecoming/Yofest Committee
We are responsible for organizing all the events involved in Homecoming and Yofest. Homecoming is a very big deal for us because it shows the campus community that we care! We can also earn up to $600 that we put towards charitable programs like Angel Tree.
Recruitment Committee
We are the Recruitment Committee! We recruit people to come to Appalachian and the College of Education through open houses and tours. We plan different events for possible future students to look at the college of education and learn more about it.
Outreach Committee
Outreach is a great opportunity for volunteers to spend time with students of a variety of ages. Schools bring students to our campus to expose them to the idea of college and how college life works. Volunteers get to tour campus with students, take part in question and answer panels, and really connect with students. One of the most popular parts of our tours are the Science Presentations of Jeff Goodman, a faculty member of the ASU College of Education. Check out this video of Jeff Goodman to see some great parts of his presentation.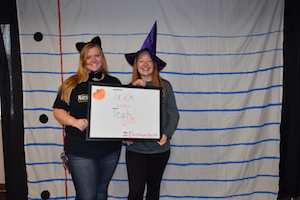 If you are interested in taking part in outreach, check out our events on Appsync. This is where you can see upcoming events and sign up to be a part of them.
Trick-or-Teach Committee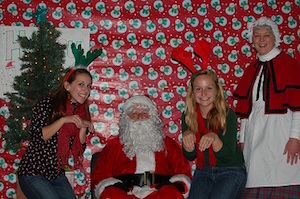 Shining Light/Relay for Life Committee
Fall semester we host a Shinning Light party for families around the area who need a little extra help around Christmas time. We organize the sponsoring of children to help buy them Christmas presents and then we put on a party for all the kids. In the spring we are in charge of setting up a relay for life team. We raise money for cancer by walking around duck pond field all night.
Social Justice Committee
The purpose of the Diversity Committee is to provide our App Educators with knowledge about the diversity that they will encounter in their classrooms. Also to help App Educators to be able to have an open mind about the various population that they will use in their everyday lives!
Social Committee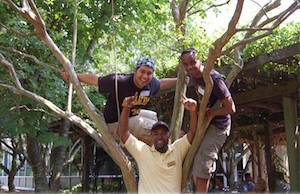 As Social Committee, we are here to get everyone together to make new and exciting memories! Stress is dropped at the door when you come to our events to simply kick back, relax, and have fun with your friends! We try to plan at least one event every month so make sure you look for them and come whenever you can! Some upcoming events are tailgating and our Thanksgiving luncheon! Have an idea you want to share? We are open to all ideas that you may have so feel free to contact us via Facebook, e-mail, or by calling or texting. We make sure all App Educators are in good communication
Public Relations Committee
We document by video and/or pictures all App Ed events. We present videos for the Freshman Retreat, Senior Farewell Dinner, and Open House and other various events.
Fundraising and T-Shirt Committee
We keep our money in check. Because you know it's SO important! Our funds go a long way and the fundraising activities we do would not be such a success without YOU! Be sure to let us know if you would like to buy or sell anything.
Special Olympics Committee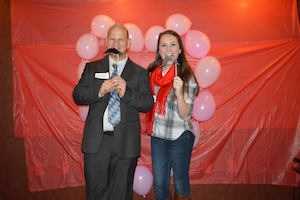 We work with Special Olympic athletes and plan a special Valentine's Dance for them on campus!
Legislative Committee
This committee keeps members up to date on policy and legislation that influnces the teaching profession.